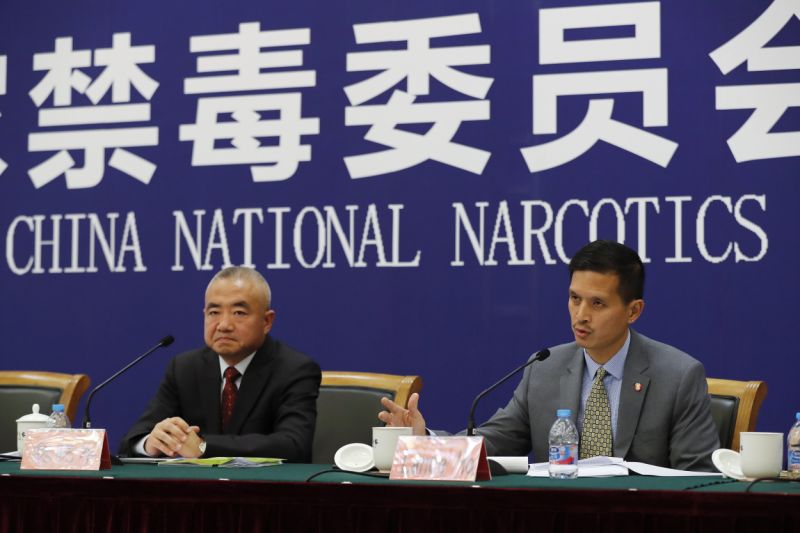 China disputes Trump's claim of 'flood' of fentanyl into US
China's drug control agency says there was not enough evidence to suggest that most of the fentanyl
and other substances at the heart of the opioid crisis in the United States originated from China.
Declaring the opioid crisis a public health emergency last week, U.S. President Donald Trump says he would discuss as a "top priority" stopping what he described as a "flood of cheap and deadly fentanyl" made in China.
But at a joint news briefing with the U.S. Drug Enforcement Administration in Beijing, Wei Xiaojun, deputy head of China's Narcotic Control Commission, says that there wasn't enough evidence to suggest that most of the shipments come from China.
Lance Ho, chief liaison for the U.S. Drug Enforcement Agency's Beijing office, praised cooperation between U.S.-Chinese authorities, adding that when China controls a substance, it "saves lives" in the U.S.