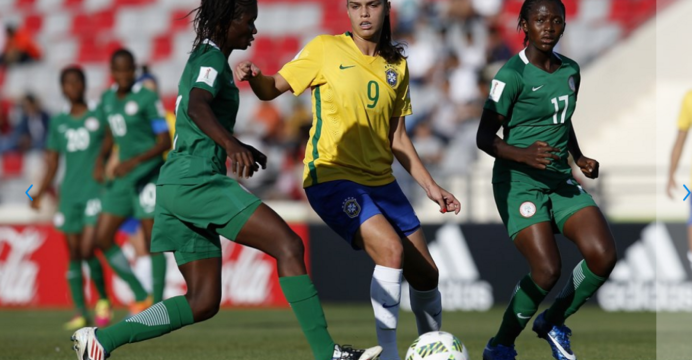 Nigeria's Flamingoes lost 1-0 to Brazil in their opening fixture at the FIFA U-17 World Cup in Jordan on Saturday.
Micaelly put Brazil ahead three minutes before the break after a error by Flamingoes goalkeeper, Chiamaka Nnadozie.
Nigeria dominated possession for most of the first half but struggled to carve out any meaningful chances.
The Brazilians came close to taking the lead a couple of times but were frustrated by Nnadozie who put in a fine performance before her error.
They however took the lead in the 42nd minute with Micaelly drifting the ball home following a poor clearance by Nnadozie.
Bala Nkiyu's girls will face England in their next group game on Tuesday.