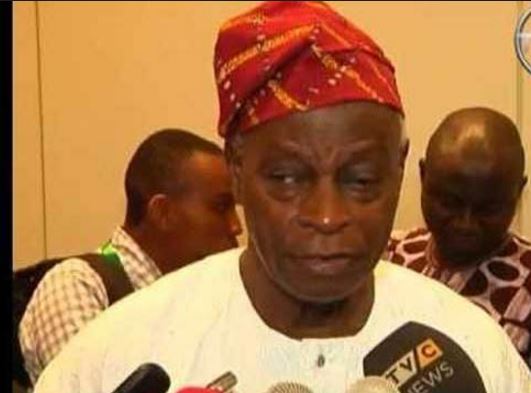 #OndoDecides2016: Falae condemns votes' buying reports
Elder statesman and the Social Democratic Party chairman, Olu Falae , has condemned reports of politicians sharing money at polling units.
Falae said the attitude of inducing voters with money was unacceptable.
The former presidential candidate slammed the police for condoning electoral malpractices and advised residents to be law-abiding.