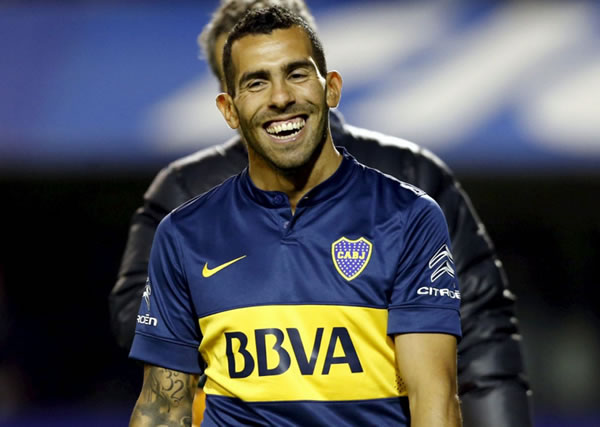 Argentina's former Manchester United and Manchester City striker Carlos Tevez has signed for Shanghai Shenhua in the latest big-money Chinese deal, the club said Thursday.
The acquisition of the 32-year-old from Buenos Aires side Boca Juniors will "greatly enhance" the team's front line, Shenhua said on a verified social media account.
"The club looks forward to Tevez helping Greenland Shenhua attack cities and strike stockades in Asian and domestic matches and contribute to more exciting games for fans," it said, calling him "the most outstanding striker in Argentina's history".
It did not put a value on the transaction, but Argentine media previously reported Tevez would make $84 million over two years under the contract — 20 times his previous earnings.