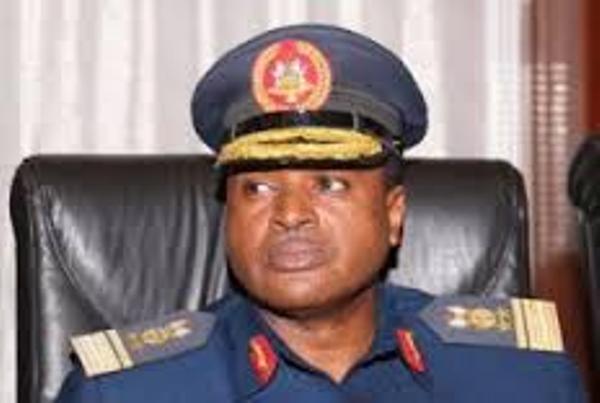 The Chief of Air Staff has met with senior officers and other lower ranks to discuss how to improve the service delivery of the Air Force.
The meeting which in military parlance is called a Durbar also provided a platform for the inauguration of projects at the Air Force Base in Makurdi, the Benue State capital.
Defence Correspondent Sifon Essien reports that the Nigerian Air Force Base Makurdi- the Benue State capital- is home to the Tactical Air Command of the Air Force.
This command is responsible for several operations including the counter insurgency operations in the northeast of the country.
The meeting provides the opportunity for both senior officers and other lower ranks to bare their minds on areas in the service that need improvement.
But no sooner had the meeting started than it went into a closed door session.
The visit also afforded the air chief the opportunity to inaugurate several projects in the base.
The air chief says the projects are meant to shore up the operational efficiency of its personnel.
When asked to give an update on the investigation into the bombing by mistake, of an IDP camp in Rann, Borno State, the air chief called for patience to allow the investigators do their job.
While the outcome of the investigation is being awaited, the Nigeria Air force is looking inwards to improve the capacity of its personnel.