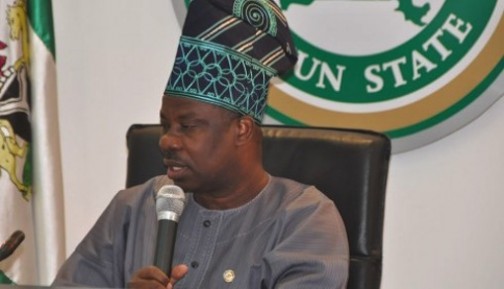 Ogun State Governor, Senator Ibikunle Amosun has sworn in new Head of Service, Chief of Staff and a Commissioner.
The new Head of Service is Abayomi Sobande who was until his latest appointment the Permanent Secretary in the Ministry of Local Government and Chieftaincy Affairs.
The new Chief of Staff, Tolu Odebiyi, was a member of the State Judicial Service Commission and a member of transition committee on Housing between 2012 and 2013.
Adepeju Adebajo was also sworn in as a commissioner in the state but her portfolio has not been announced yet.
While charging them to be committed to their duties, the Governor, Senator Ibikunle Amosun urged the new appointees to see their appointment as opportunity to serve and they should not take it for granted.