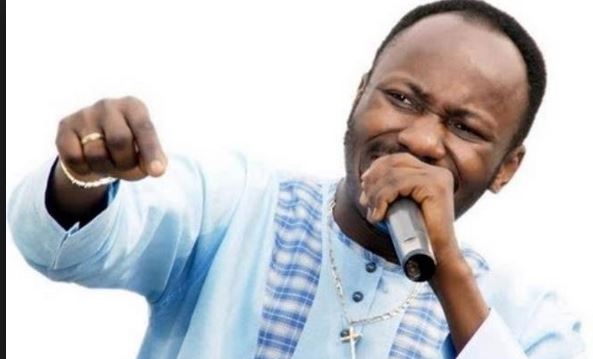 Tele-Evangelist, Apostle Johnson Suleiman says he stands by his statement for his members to protect themselves
from attacks by fulani herdsmen.
The clergyman affirm this in an interview with newsmen on Monday.
Security has been beefed up in Abuja metropolis in what appears as a move to stop and impending protest by supporters of tele-evangelist
The Department of State Security had invited the clergyman to explain his role over a statement credited to him asking his members to defend themselves if they are attacked by fulani herdsmen.
Meanwhile, Apostle Suleiman while addressing the media a while ago,says he stands by calls on his members to protect themselves from attacks by herdsmen.
He also acknowledged he had gotten an invitation from DSS and he'd honour the invitation.