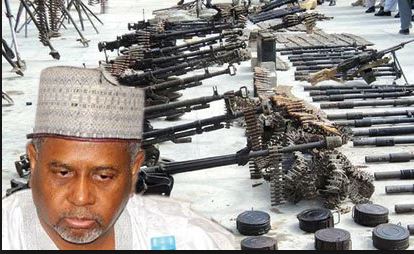 Nigerians are still venting their displeasure over the handling of the two point one billion dollars arms deal scandal.
A group of protesters picketed the office of the Economic and Financial Crimes Commission, EFCC on Friday to register their displeasure over what they described as abuse of public office.
They called on the anti-graft agency to probe corrupt public officials hiding under the guise of the immunity of their offices and prosecute everyone fingered in the arms scandal.
An official of the EFCC who received their letter assured that them that the commission will not relent on it's mandate to investigate corruption.