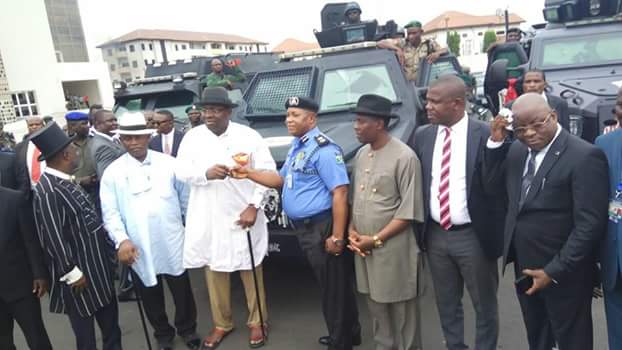 The Bayelsa Police Command's war against crime and criminality has been given a further boost, following the receipt of four refurbished Armoured Personnel Carrier from the state government.
Presenting the keys to the Commissioner of Police Amba Asuquo at the government house Yenagoa, Governor Seriake Dickson said the State Education Safety Corps will soon be set up to provide security for students and schools.
Besides the duty of crime-fighting, Governor Dickson also tasked the police to ensure the safety of students in the state.
Likewise, the governor stated that the existing partnership between the state government and the Police should be strengthened to further reduce incidents of crime in the state.