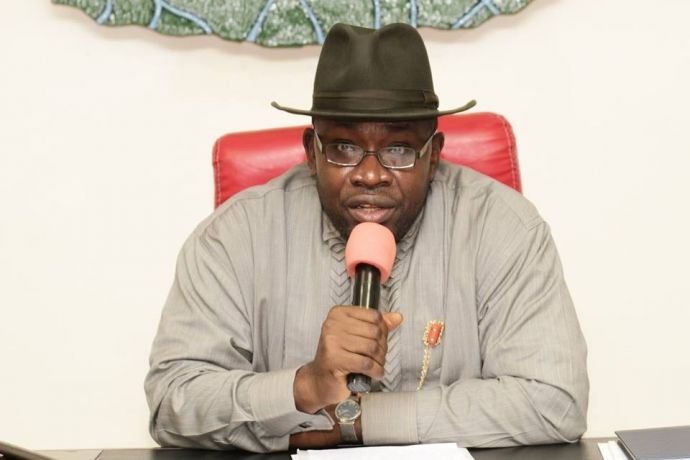 As a way of living up to the expectations of a responsive government, the Executive Governor of Bayelsa State, Rt.
Hon. Henry Seriake Dickson has presented a cheque of N422 million as counterpart fund for water project in rural communities of Bayelsa.
The counterpart fund represents 35% of the total project sum of N1.2bn, which is a joint intervention programme of the UNICEF, EU and World Bank, expected to provide potable water for 200 communities in the state.