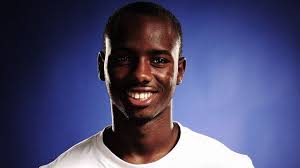 The Nigeria Football Federation, NFF, is now waiting on the parents of Guinean born teenager, Ibrahima Diallo, on a decision to pledge his international future to Nigeria.
The 16 year-old Diallo is born in Nigeria to Guinean parents.
The technical Director of the NFF, Bitrus Bewarang spotted the talented youngster at a tournament in Jos and decided to initiate a discussion on his future.
Diallo emerged the Most Valuable Player at the Jos tournament and is now scheduled to have a trial with Liverpool later this year.
Reports indicate the Diallo's have requested for more time to consider a final decision.