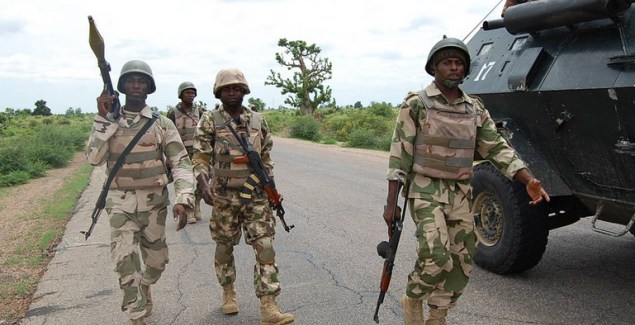 The Nigerian military says it has staved off an attack by Boko Haram fighters  in Kangarwa, Borno state.
The Director of Army Public Relations, Brig.-Gen. Sani Usman, revealed that the operation was carried out with the assistance of the Nigerian Air Force Intelligence, Surveillance and Reconnaissance planes.
He said the attack, which was carried out from the shores of the Lake Chad  on Friday claimed the lives of ten insurgents and wounded several others.
But the army lost three soldiers,  while 27 others sustained injuries.