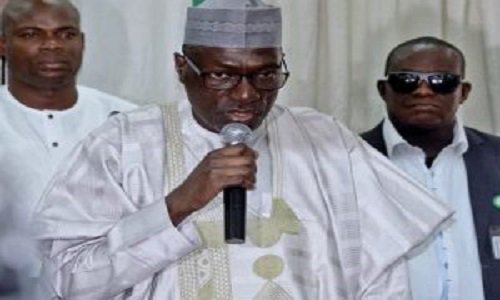 TVC N. Chairman of the caretaker committee, Senatpr Ahmed Makarf said at a party function on Saturday (21st of January 2017), that Nigerians are regretting voting in President Muhammadu Buhari and voting out the Peoples Democratic Party (PDP).
He also said, the PDP was in the process of rebranding and re-strategising ahead of 2019.
He said some Nigerians are already apologizing for voting the party out, saying however that they have another opportunity to vote the PDP back in power in 2019.
"We are reviewing and rebranding the party, it is only the judgment in Port Harcourt we are waiting for and we are praying for a fair judgment that will revive the hope of the people.
"Justice should be done and seen to be done in a manner that the whole world will see that the judiciary is doing the right thing.
"If you eliminate or encumber the opposition, nobody will be safe. It is for the interest of Nigeria that there is opposition.
"Some people are already apologising for voting us out of office, but we are telling them to vote for us again".
He advised his fellow party members to criticize wisely and to also come up with alternative policy options. He warned party members against blackmail.
Makarfi said that the party will reconcile on a strong foundation, stressing that the PDP would avoid loopholes in its reconciliation drive.