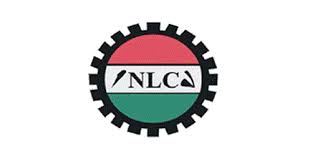 Nigeria Labour Congress (NLC) says it will collaborate with the Federal Government to
stop out-sourcing of jobs in the telecom sector, among others.
Mr Ayuba Wabba, the NLC President, said this in a statement made available in Abuja.
"In this New Year, we shall work with the relevant arms and agencies of government to checkmate and halt the practices of multinational corporations especially in the Telecommunication, and Oil and Gas Sectors,
"who are adding to the economic crisis in the country by their new habit of out-scouring of jobs Nigerians can do to new destinations in Asia, especially Dubai and India,'' he said.
He said there were reports that Ericsson Nigeria, local subsidiary of the Global Telecommunication Solution Provider, had disengaged all Nigerian staff in its Network Operating Centres and transferred its operation to India.
Wabba noted that Ericsson Nigeria had in the last few years managed the MTN Network from among its Nigerian staff.
"Now, in the name of off-shoring, Indian workers are being brought to understudy their Nigerian counterparts, and thereafter these jobs monitoring MTN and other Telecommunication Networks are then transferred to India.