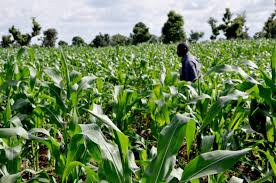 Anambra State Governor, Willie Obiano, has disclosed that his administration would give increased financial and logistics support to agro-communities in the State in the New Year to enable them to boost and increase their yields.
He disclosed this yesterday at the Nimo community, Njikoka Council of the state during the 2016 Cultural Festival and Mass Return of the Community.
Obiano noted that Nimo Community has been key to the vegetables export arrangement of the state, and urged farmers in the community to organise themselves in cooperatives so as to access government's agricultural support packages.