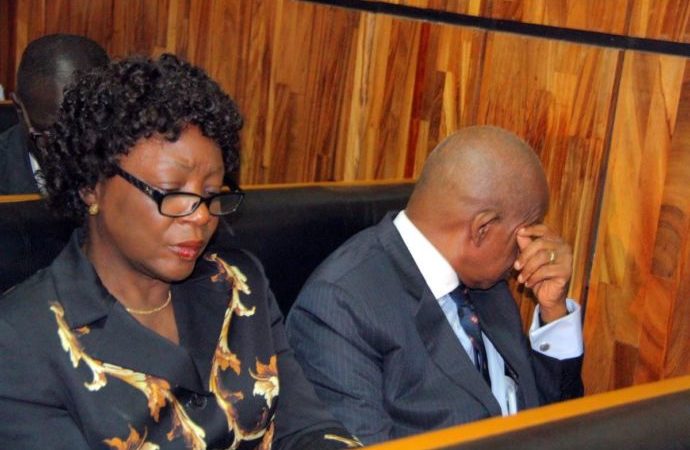 One of the Fourteen witnesses scheduled to testify in the case against Justice Adeniyi Ademola has confessed that she sold a BMW car worth 8 million Naira to the son of the accused.
While testifying at the FCT High Court in Abuja, a staff of Coscharis Motors, Ifeoma Ofonagolum, and maintained that the cost of the luxury car was footed by Joe Agi, the third defendant.
She further stated that the car was delivered to Justice Ademola's residence in Lagos, and that his son took delivery.
Justice Ademola was alleged to have abused his office by receiving millions of naira and a luxury car as bribe to impede justice
He is facing a 16- count ? charge of fraud along side his wife and a senior Advocate, Joe Agi. The case was adjourned to Tuesday.