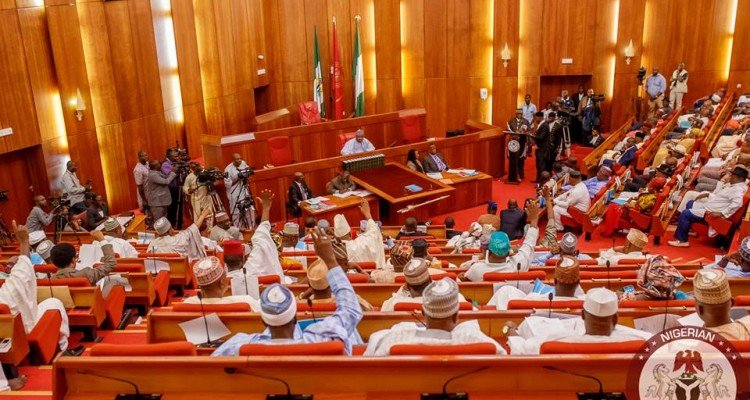 The Senate has advised the military to apply caution in the exercise they are called upon to undertake on behalf of Nigerians.
This followed a point of order, raised by the Senate Leader,Lawan recalled that dozens of people were killed on Tuesday when an air force jet accidentally bombarded the Rann IDPs camp, Kala Balge in Borno.
The Deputy Senate President, Ike Ekeremadu also urged the military not to allow the sad incident dampen their morale from continuing in the good work they were doing.
Ikweremadu condoled with the families of the deceased, and a minute silence was observed for the deceased by the senators.