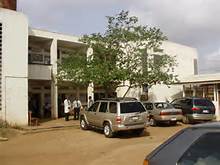 TVC N. The Chief Medical Director, the Obafemi Awolowo University Teaching Hospital Complex, Prof. Victor
Adetiloye, Osun State, has urged Nigerians to stop travelling abroad for open heart surgery.
The CMD said rushing to foreign hospitals for the procedure, which could be done in the country, was a waste of resources and an embarrassment to the nation.
Adetiloye said this in Ile-Ife while speaking with our correspondent on  some of the achievements recorded by the hospital last year.
The CMD, who stated that open heart surgery was now done routinely in the hospital, expressed surprise at the exodus of Nigerians to hospitals abroad for the same treatment, which could be done at the hospital at a much cheaper cost.
Adetiloye said OAUTHC performed 14 open heart surgeries between April and December, 2016 and had about 65 children waiting for open heart surgeries in the hospital now.
Some of the medical personnel, who carried out the operations present at the press conference are the Consultant Paediatrics Cardiologist, Dr. John Okeniyi; Consultant Cardiothoracic Surgeon, Dr. Uvie Onakpoya; Consultant Cardiac Anaesthesiologist , Dr. Anthony Adenekan and Cardiac Perioperative Nurse, Mrs. Bola Bello,
He said, "We have performed 14 open heart surgeries  since April last year and our charges are very cheap. I read a media report about a child whose parents are soliciting the sum of N6m to take the child to an Indian hospital for open heart surgery, which we can do here successfully.
"We are performing open heart surgeries routinely here and instead of N6 million which will be wasted abroad, we do the same operation for less than N1.5m while some procedures can be done for less than N1m.  It is embarrassing to us that Nigerians are traveling abroad every day for open heart surgery that we do here at OAUTHC."
Adetiloye, however, called on wealthy Nigerians and other  public spirited people to come to the aid of the hospital by providing funds or donating medical equipment so as to assist the OAUTHC to perform  more of these surgeries.
He commended the Ooni of Ife, Oba Adeyeye Ogunwusi for assisting the hospital with consumables when the hospitals wanted to start performing open-heart surgeries. He also commended a philanthropist, Edmond Tiemo, for donating some equipment to the hospital for the same purpose.
The Consultant Paediatrics Cardiologist, Dr. John Okeniyi, noted that heart diseases were on the increase in the country due to radiation from X-ray machines, telecoms masts, drugs and alcohol consumption among other causes.