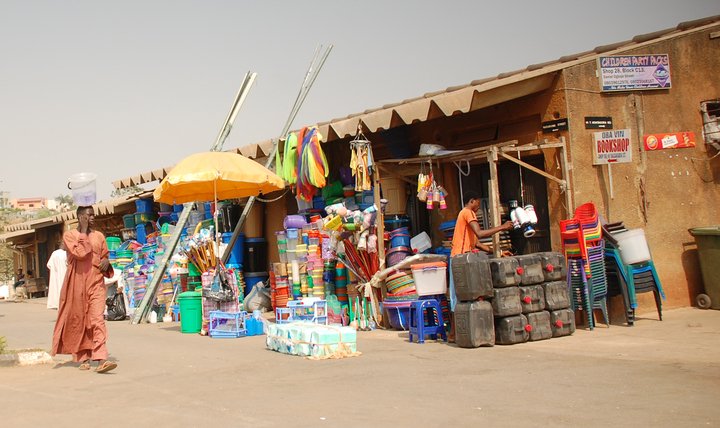 Traders from the Garki model market in Abuja took to the streets in protest against alleged demolition threats and exploitation by the market managers.
The traders insist that the government needs to intervene to stop the exploitation.
The protesters are using the protest seek the intervention the minister of the federal capital territory administration in the matter, but are deterred by heavy security presence and locked gates which prevent them from gaining access into the premises of the FCDA
One of the demonstrators, Bolatito Aremu says she has been a trader at the market since 2013 and like
other traders, she is not happy with the current situation.
The traders waited on outside the gates for a response while the counsel to the group, discloses that there is already a court order stopping the demolition and further construction in the market.
Back on the market grounds, construction is in top gear with workers going about their duties unhindered without a representative of the managers in sight to speak with us.