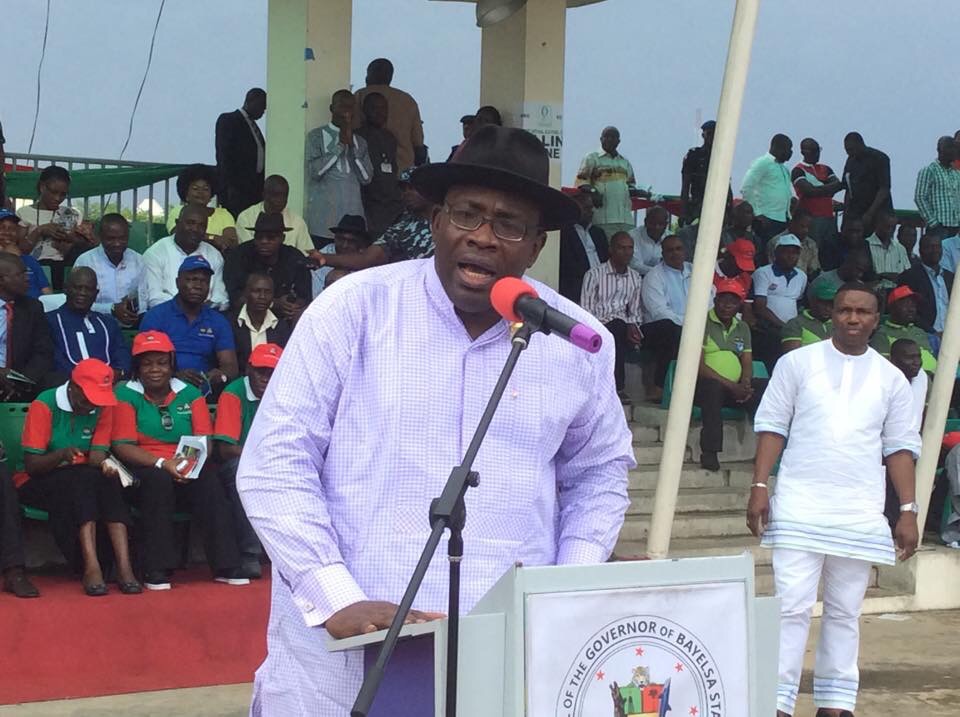 Bayelsa State is losing more than one billion annually to payroll fraud in its eight Local Government Councils, and more than a billion in the thirty two Rural Development Authorities.
This was revealed by Justice Doris Adokeme, the chairperson of the commission of Enquiry set up to look into reported payroll fraud in the council areas and Rural Development Authorities.
First inaugurated on May the 6th, 2016 to have an indepth look into the payrolls of local government areas for a period spanning 2003 to 2012, the nine – man committee led by Justice Adokeme returned after nine months with startling revelations with the thirty two Rural Development Authorities recording 3,243 illegal employments without approvals from the State Local Government Service Commission, while the eight council areas employed 3,037 persons also through the back door.
In all, Ekeremor records the highest with 923 unauthorised employment in the Local Government Area and 239 in its Rural Development Authority.
Yenagoa, Southern Ijaw and Ogbia council areas also have alarming numbers of irregularities, while Kolokuma/ Opokuma Local Government Council was given a clean bill of health by the Commission for having a staff strength of 505 and 112 in its Rural Development Authority, followed by Toru – Abubo's 85 staff working efficiently.
The Justice Doris Adokeme-led commission listed the modes of unauthorised employment including :
* Job inheritance in the event of death.* Change of Name in Affidavit or age declaration.* Substitution of names of retired or dead officers.* Backdating of employment in anticipation of staff verification exercise and transfer from unverifiable offices aided by political and administrative heads and also Account Supervisors.
Visibly dazed by the level of rot in the third tier of government, in Bayelsa State,  Governor Seriake Dickson thanked the Commission for its first report and urged members to conclude the report for the mainstream Civil Service.