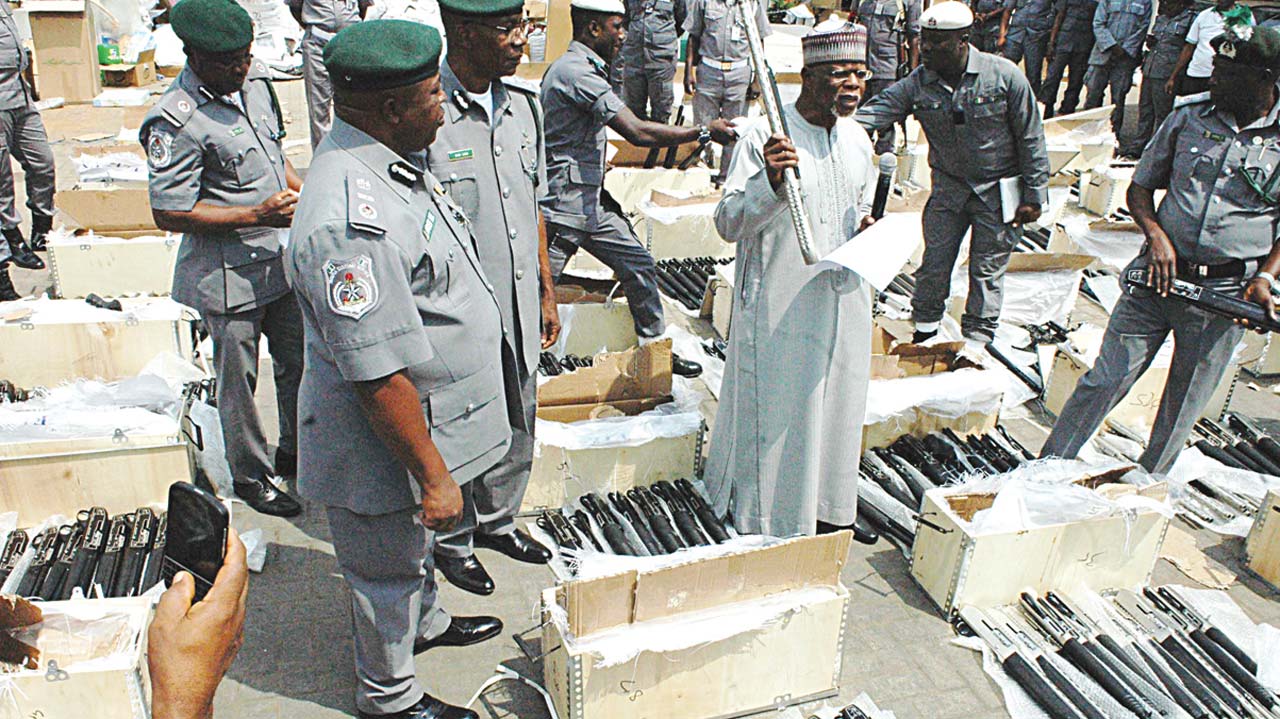 It's definitely not a mean feat that the Federal Operating Unit (FOU) of the Nigerian Customs Service (NCS) was able to intercept the 661 pump action rifle illegally imported into the country.
The seizure exposed the many challenges that the customs has to contend with, particularly the level of corruption, lack of scanners and adequate technologies at the ports.
The Service had apprehended six culprits in connection with the cargo and they are in custody at the headquarters in Abuja for in house investigation, after which they will be handed over to the Nigerian Police for proper prosecution.