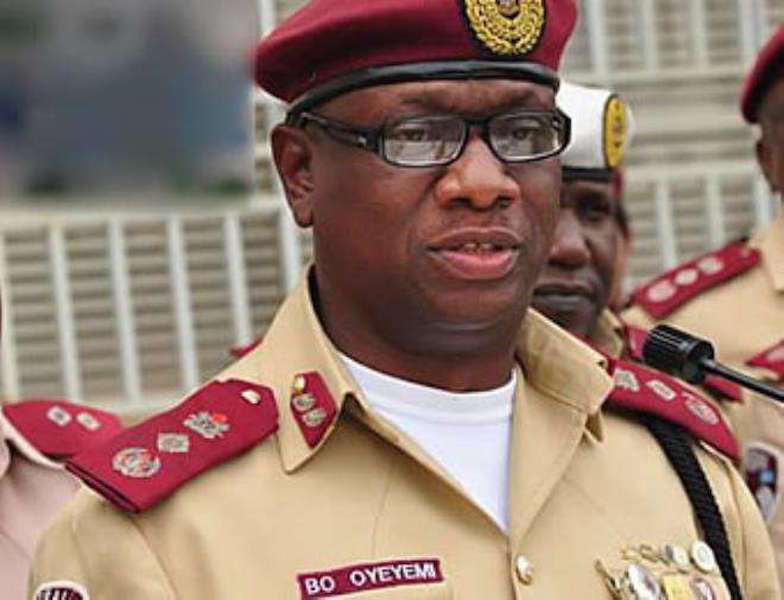 TVC N. Barley three weeks into the enforcement of the speed limit device, the Federal Road Safety Corps (FRSC) says it has recorded a noticeable decrease in crash rates on the Lagos-Ibadan expressway. The FRSC Sagamu Unit Commander, Malam Mohammed Abdullahi, made the disclosure in an interview with the News Agency of Nigeria (NAN) in Sagamu, Ogun, on Tuesday.
The FRSC gave motorists, especially commercial vehicles and fleet operators, up to Feb. 1 to comply with the directive.Abdullahi told NAN that since the enforcement began, the expressway 'notorious' for its high traffic volume and fatalities had recorded a significant reduction in crashes.
He noted that majority of the crashes hitherto recorded, especially on the completed and smooth portions of the road were speed-related.

The Assistant Corps Commandant attributed the sharp decline in crash rates to the compliance of commercial vehicles to the installation of the "speed limit" devices.
Abdullahi said that if maintained, then the FRSC would be able to attain its 2017 "Corporate Strategic Goals" of reducing traffic crashes and fatalities along the corridor by 15 per cent and 25 per cent, respectively.