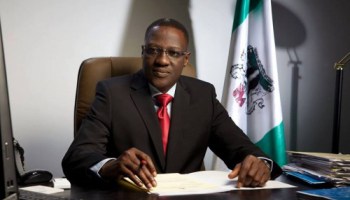 The Kwara state government says it is committed to the implementation of major infrastructure projects despite the fall in global oil prices and the attendant decline in revenue accruing from the federation account.
One of such projects is the Geri -Alimi split diamond underpass now under construction.
The Abdulfatah Ahmed-led administration has established the Kwara state Infrastructure Development Fund – (IFK) to be funded monthly with N500 million from the state internally generated revenue for this purpose.
The Governor made this known recently at the inauguration of the Geri-Alimi split diamond underpass.
He said the road is one of the projects embarked upon by the state government to improve road networks and decongest traffic in the state capital.
Commenting on the road projects, commissioner for works and transport, Aro Yahya said the road which will cost about N3.7 billion is divided into two phases and will be completed within 18 months.
He assured motorists that the ministry will embark on construction of management system where traffic officers are deployed to control traffic where necessary while the construction is ongoing.
Some residents and road users describe the underpass as a welcome development and commended governor Abdulfatah Ahmed for the initiative at this challenging period.
They are hopeful that construction of the underpass will ease congestion along all roads linking the round about .