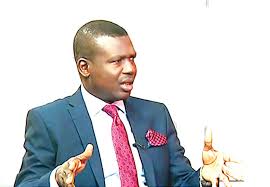 Human rights lawyer, Ebun Olu Adegboruwa has dropped a suit  he filed against Ibrahim Magu the acting chairman of the Economic and Financial Crimes Commission, EFCC before a Federal high court in Lagos.
Correspondent Wendy Agbo reports that Ebun's Counsel, Tayo Oyetibo, SAN says he persuaded the human rights lawyer to drop the charges since it is now clear to everyone that the EFCC chairman is doing a great job
The EFCC counsel led by Wahab Shittu  say they are very pleased with the development
Ebun Olu Adegboruwa had prayed the court to stop the Senate from entertaining any request for Magu's Confirmation as EFCC chairman.
He had sought an order of Injunction restraining Magu from functioning as acting chairman of the EFCC.