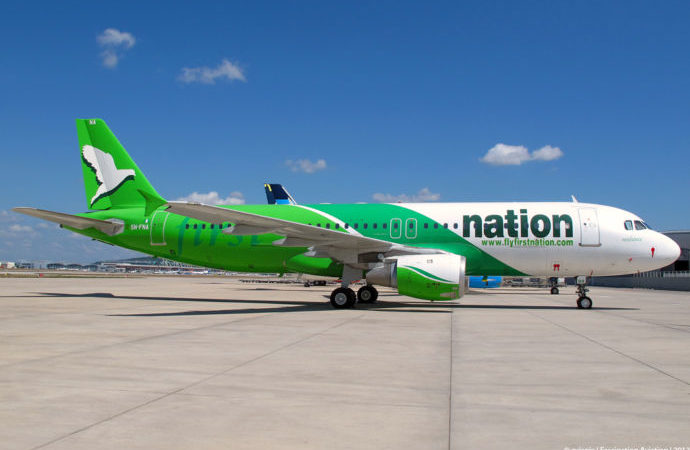 The Nigerian Civil Aviation Authority has fined First Nation Airways and one of its pilots over violation of safety regulations.
In a letter conveying the penalties, the Airline was ordered to pay a sum of thirty two million naira while the Pilot – in – Command of the Aircraft, will pay one point five million naira.
The NCAA explained that during a Ramp Inspection on Airbus A319 Aircraft with registration mark 5N-FNE at the Nnamdi Azikiwe International Airport, it was discovered that the pilot was not in possession of a current medical certificate.
In their response, the Pilot admitted violating Nigerian Civil Aviation Regulations (NCARs) while the Airline demonstrated lack of thorough knowledge of the requirements of the Regulations.
A Spokesman for NCAA, Sam Adurogboye, said the airline has contravened the Regulations by allowing a flight crew member to be rostered to operate 16 scheduled flights in November, 2016.