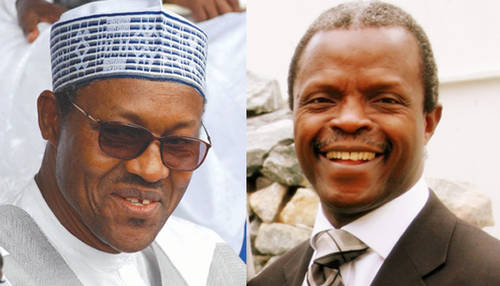 A Pressure group under the banner of Buhari/Osinbajo Again (BOA) in Adamawa State has expressed satisfaction with the performance of APC government at central especially in the war against insurgency and corruption.
The group reasoned that with the recent conversation between President Donald Thump of America and President Muhammadu Buhari, it is no longer doubtful that Buhari is hale and hearty.
Consequently, BOA reiterated that Buhari should be encouraged to re-contest in 2019 for further national development.
BOA made its stand known in Yola, endorsing the continuation of the present government in 2019 with a special prayer for Buhari and his Vice.
Correspondent Owolabi Adenusi reports that the race for the exalted nation's number one seat has begun in Adamawa State.
The political furnace is now being fanned by a political pressure group under the banner of Buhari/Osinbajo saying no vacancy in the presidency.
The group who visited the state APC secretariat relayed its mission to the party executive council.
The state Chairman of APC, Alh Ibrahim Bilali who spoke in vernacular said he supports Buhari/Governor Bindow continuation come 2019.
Some of the party chieftains described the endorsement as a welcome idea.
With this, political pundits have opinion that former Vice President Atiku Abubakar is gradually losing home base support ahead of his 2019 presidential ambition.