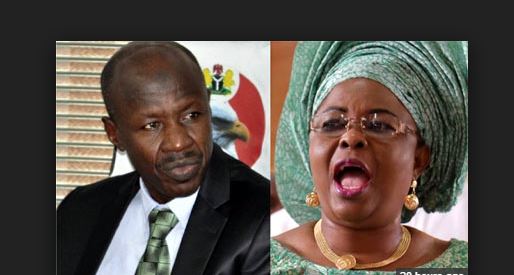 The suit filed by the wife of former president, Patience Jonathan before a federal high court in lagos against the Economic and Financial Crimes Commission on monday suffered another setback
Counsel to the 4th, 5th and 6th defendants, Jeff Kadiri moved for an adjournment to allow him time to prepare for the case saying that he had just been served.
Patience jonathan had prayed the court to issue an order discharging the freezing order on her account with about 15 million dollars.
The case has been adjourned till March the 6th.
Meanwhile women supporters of Mrs Jonathan came out in their numbers to show their solidarity.