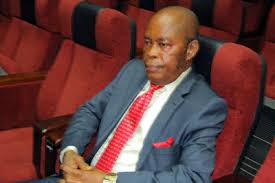 The prosecuting counsel in the trial of a Justice of the Supreme Court, Justice Sylvester Ngwuta, has withdrawn.
The federal government charged Justice Ngwuta with laundering more than 500 million naira.
Adeogun-Philips, a private lawyer, announced his decision to withdraw from the case when it came up for continuation, before Justice John Tsoho of the Federal High Court in Abuja.
He gave no reason for his decision.