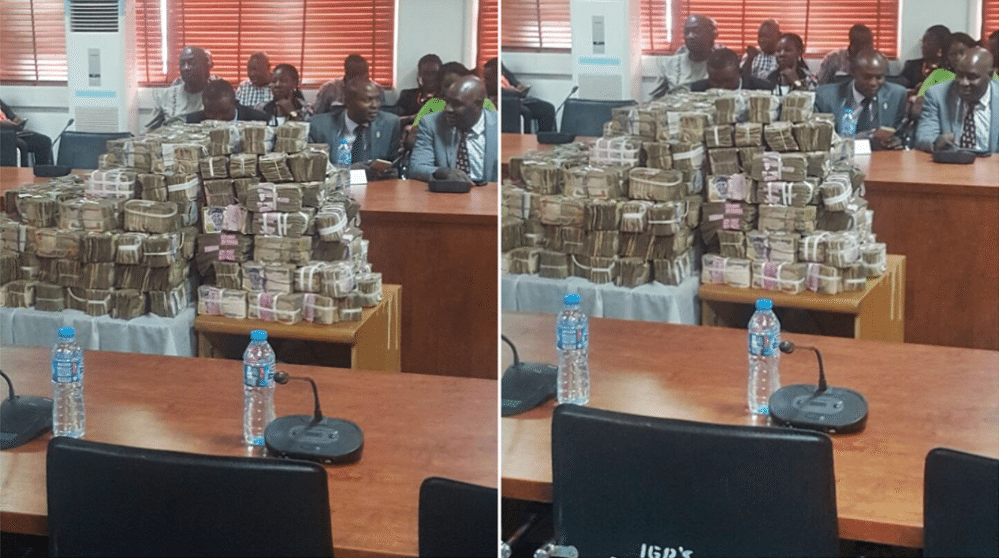 The panel probing the irregularities in last December's rerun parliamentary election in Rivers state, says it has recovered about One hundred and twenty million naira, used as inducement to influence the poll.
At the presentation of the report to the Inspector General Of Police, the panel chairman Damian Okoro said six officers were indicted.
Seven weeks after the Inspector General of Police set up the joint committee of Police and the DSS to probe alleged financial inducement in the election, the panel is here to submit its findings.
In its report, the Committee said that the leadership and followers of political parties should be held responsible for the Political unrest in the State during the election period
Speaking after receiving the report, Nigeria's Police Chief commended the Panel for a Job well done, even as he insists the probe isn't a witch hunting exercise
IGP Ibrahim Idris said the six police officers involved in the professional misconduct have been dismissed from the Service and would be charged to Court in due course.
The money recovered according to the IGP will be returned to the Country's treasury.