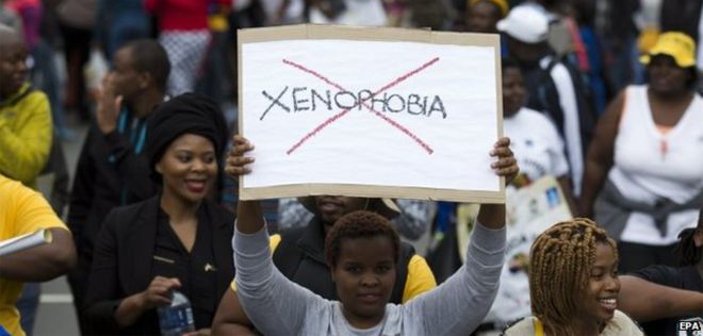 The Nigerian House of Representatives has called on the South African authorities to be more assertive in the drive to end xenophobic attacks against Nigerians and other citizens Living in South Africa.
The House Committee on Diaspora made the call when it hosted the Minister of State for Foreign Affairs at a budget defense meeting.
National Assembly Correspondent, Joke Adisa reports that available records show that about one hundred and sixteen Nigerians living abroad have been killed in the last two years in xenophobic attacks and South Africa has been the most culpable country.
The latest attack which happened over the weekend has again thrown the Nigerian community in South Africa into another round of pain and anguish.
The leadership of Nigerians resident in that country confirmed that five buildings with Nigerian businesses and a church were looted and razed, leading to the death of a Nigerian.
And although, this is a budget defense meeting, the recurring killings of Nigerians dominated the talks between the lawmakers and these government officials.
The legislators sought to know government's response to the incessant attacks but the Minister of State and a former lawmaker, Khadijah Bukar Abba-ibrahim, claimed ignorance of the latest incident
The lawmakers charged the Nigerian authorities to be alive to its responsibilities and save Nigerians and their businesses from what they say are unwarranted killings and looting.
They also called on the South African government to take more proactive measures in securing the lives of other citizens of the world,especially Nigerians living in that country.