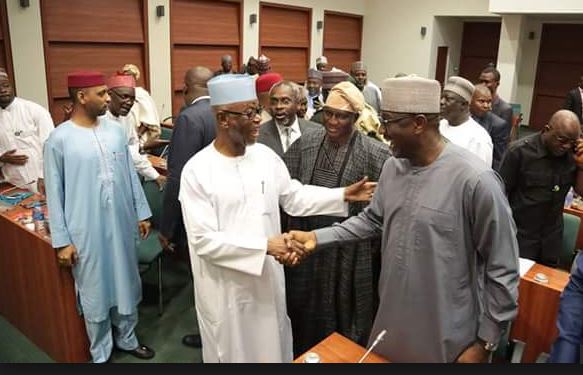 The Central Working Committee of Nigeria's governing party, has met with party members, in the House of Representatives.
At the end of the closed door meeting, APC National Chairman, John Odigie-Oyegun, said the progress of the 2017 Appropriation Bill topped their discussion.
Oyegun praised the leadership of the House of Reps on its support for the government at the centre, and says a synergy among the arms of government will affect lives of the people positively.
And reacting to reports of an impending strike by staff of the party's Secretariat, the APC National Chairman said they have been paid their salaries.