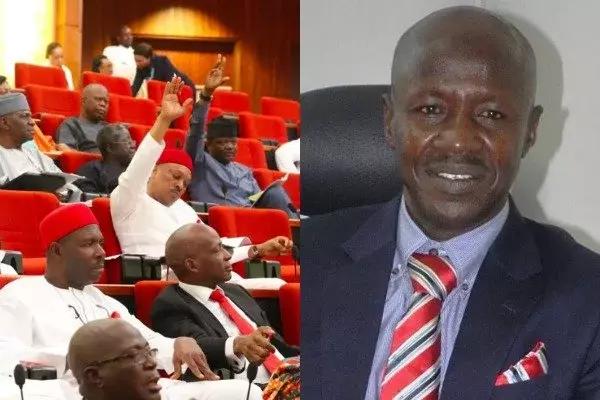 As the crisis between the senate and Ibrahim Magu continues, the convener of the Coalition of Democrats for Electoral Reforms, Ayo Opadokun has frowned at the latest report sent by the DSS to the attorney general of the federation.
That report discredits the acting chairman of the Economic and Financial Crimes Commission, and labels him as unfit to hold his current post.
Opadokun warns that failure to confirm Magu might lead to the death of government's anti-corruption crusade, and wants President Buhari to intervene.