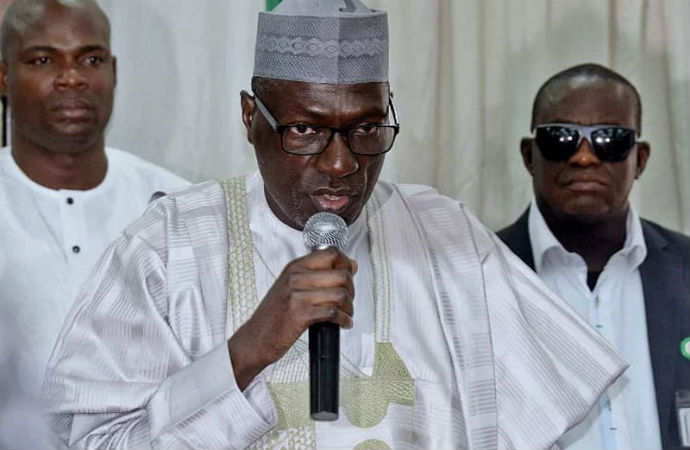 The factional Caretaker Committee chairman of the Peoples Democratic Party, Senator Ahmed Makarfi has denied media reports claiming his group had signed an accord with the Appeal court-backed national chairman of the Party, Senator Ali Modu Sheriff.
Spokesman for the Makarfi faction, Prince Dayo Adeyeye, said in a statement in Abuja that the only area of agreement is that the two sides will withhold fire in the media for now.
He said reports that they have reached a 'political solution' is not true, stressing that they only agreed before the Governor Dickson's reconciliation committee to "stop further media attacks on officers, elders and other stakeholders of the PDP across the internal political divide."
He added: "For the record, the agreement was not a political solution but rather an understanding reached urging representatives of 'the key actors' from both groups not to dissipate energy amongst themselves but to focus on how to unite as a formidable force capable of re-gaining power from the failed All Progressive Congress (APC)-led government in the 2019.
"The agreement also implores both parties to desist from making public derogatory remarks against each other that could cause inflammatory reactions capable of dragging the party to the mud."
Adeyeye added that the national caretaker committee and all the organs of the party are working with the reconciliation committee to reach a lasting political solution.
The four point media hostilities cessation agreement demands that "all actors of the parties should desist from making derogatory, inflammatory and divisive statements against party officials, stakeholders and members."
It also said: "all key actors in the on-going peace process should henceforth desist from making public statements attacking each other and statements insinuating negative acts capable of dragging the party to the mud."