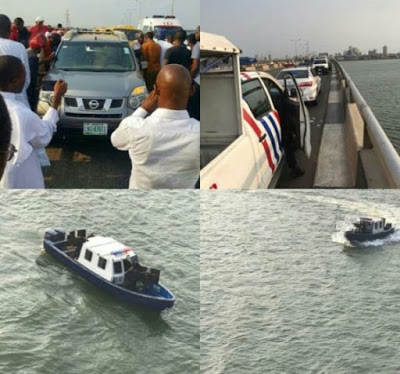 More than forty eight hours after a doctor jumped into the Lagos lagoon, emergency officials have recovered a corpse, but that body is not the doctor's.
Doctor Allwell Orji's mother who was called to identify the body says it's not her son's.
This corroborates what Orji's driver earlier told the police. He said the jeans on the corpse wasn't the same one Orji wore when he took his own life.
The body was recovered by the Marine Police at the Onikan end of the lagoon.