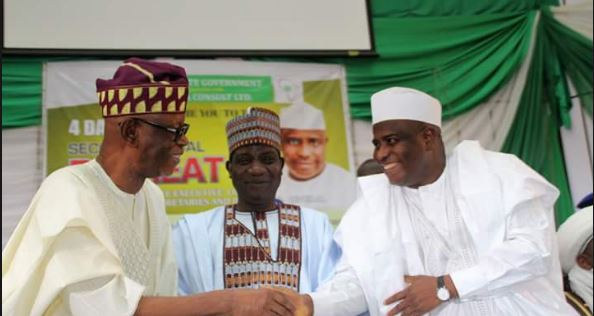 TVC N. The Sokoto state Government has resolved to strategically channel its resources towards creating an enabling environment that will attract investors to tap into the state's agricultural potentials.
This resolution was reached at a 4-day retreat organised for all the Councillors, Directors personnel management, Directors of finance, Agriculture and social development in all the 23 local government areas of the state.
As part of strategies to fight poverty, unemployment and all the ills excarbated by the nation's dwindling economy, the Sokoto state Government has geared up efforts towards empowering leaders at the grassroots in order to boost economic activities in the rural areas.
The government says it aims to improve the capacity of leaders in the third tier of government to utilise resources as well as the agricultural potentials in their various local government areas.
Councillors and other top local governments bureaucrats from the 244 wards across the state were tutored on how best to deliver effective leadership, what strategies to adopt for effective wealth creation and which agricultural products in their domain have comparative advantage
Governor Aminu Tambuwal says, the present economic challenges has made it necessary for leaders to think outside the box and to create other sources of revenue generation.
He continued by saying: "The Sokoto state Government has redoubled efforts at transforming agriculture in the state by giving the needed incentives to farmers, majority of whom are rural dwellers."