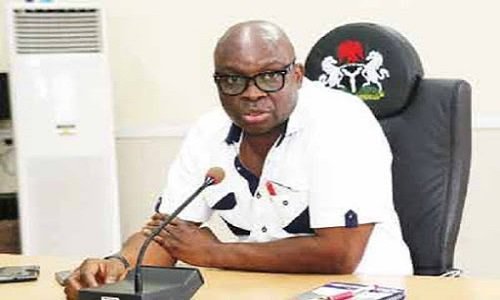 Ekiti State Government has increased the maternity leave period for women in its public service from 12 weeks to 16 weeks.
The Permanent Secretary Ministry of Information, Youth and Sports Development, Kola Ajumobi announced the new government policy in Ado-Ekiti.
According to the PS, the gesture is approved by Governor Ayodele Fayose, as part of his display of love and special regard for the womenfolk in the state.
He said it was also aimed at encouraging exclusive breast feeding for newly born children in the first six months of birth.
Ajumobi explained that nursing mothers would, in addition to the four months, be granted two hours' off duty everyday for a period of six months from the date they resumed from maternity leave.