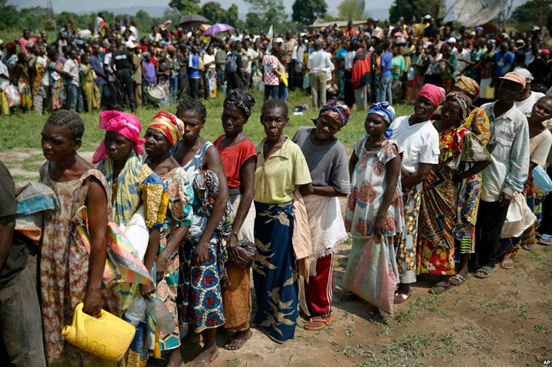 The Presidential Committee on the North-East Initiative says it has doubled its efforts to confront threats of famine and food scarcity in communities ravaged by Boko Haram insurgency in Adamawa, Yobe and Borno States.
The Chairman of Presidential Committee on the North-East, General TY Danjuma disclosed this in Yola at a 2-day workshop aimed at developing specific actions, to restore the livelihoods of  people in the affected communities.
Declaring the workshop open,  acting Governor of Adamawa state, Engineer Martins Babale, tasked the participants to produce a workable road map that will address humanitarian crises in the region.
Babale commended the World Bank and the presidential committee on North East initiative for their efforts to restore normalcy to the region.
He said their projects and support are in line with the state government's change matra, especially the fadama project which he claimed has really helped in boosting agricultural production in the state.
Speaking during the workshop, Rachid Benmessaoud, World Bank Country Director in Nigeria said $775 million has been earmarked for the region.
According to him, World Bank focuses on addressing service delivery gaps in health, education, social protection as well as livelihood deficit, youth unemployment, social cohesion and other issues created by the protracted crisis as well as translating plans into action needed to achieve the desired results.
General Danjuma who was represented by Mr Aliyu Kamara said within a short time food crisis will be history in the region. He commended the military for the restoration of civil order in the liberated communities.
The climax of the event was the presentation of vehicles to representatives of the six states by world Bank officials. The vehicles are to be used for enlightenment in their communities.
The World Bank officials  used the opportunity of their visit to inspect some projects executed by the state government.