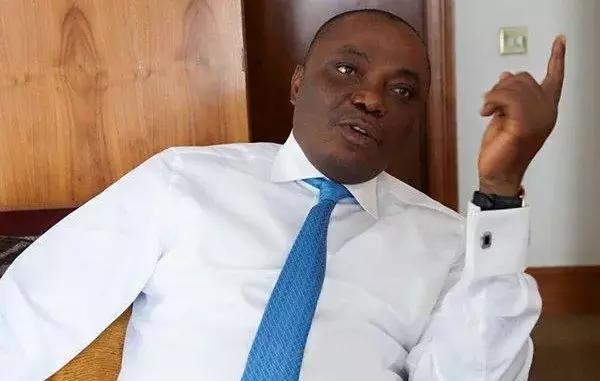 TVC N. Senator Nwaoboshi today during a press conference with the senate accused the EFCC of planting stories in newspapers to discredit him for opposing Ibrahim Magu's bid to head the commission based on the Acting.
Peter who is representing Delta North, described as false and vindictive claims by the Economic and Financial Crimes Commission, EFCC, that he bought second-hand construction equipment for  Delta state after getting a supply contract seven years ago.
Addressing Senate correspondents yesterday the ( 31st of March 2017) in his office, he accused the EFCC Chairman's earlier rejection by the Senate. Nwaoboshi also says the claims that he failed to include some of his property on his assets declaration forms are an outright falsehood He points out that the Code of Conduct Bureau is yet to investigate him or take him to its tribunal.