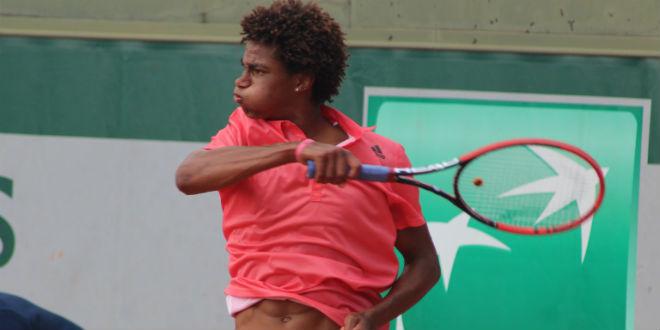 Top seed, Calvin Hemery has progressed to the second round of the GSL Open Nigeria F3 Futures
with a 6-1, 6-7 (6), 6-2 win over Fabiano De Paula.
Both players were finalists in the Nigeria Futures 1 and Futures 2 and it was the Franco-Nigerian Hemery, who come out tops on his returned to the court where he was beaten 6-2, 6-4 in the final of the Dayak Championship, as he makes a statement that he still has what it takes to go all the way before he heads to the French Open where he will feature in the qualifiers.
He now remains the only player that will get most of the fan' support following defeats of Sylvester Emmanuel, Clifford Enosoregbe, Joseph Ubon and Alaafia Ayeni who plays for the USA but has Nigerian roots.
Emmanuel was edged by Norwegian Viktor Durasovic 6-3, 3-6,6-2 while Enosoregbe failed to hold on to a 6-3 first set win lose the second and third set 6-3, 6-2 to Egyptian Karim Hossam.