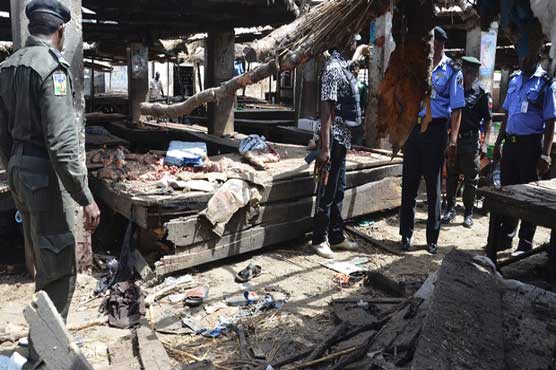 16 people have been killed and about 30 others injured when suicide bombers carried out multiple attacks at a crowded location
in Dalori, a suburb of Maiduguri, the Borno State capital
Two female suicide bombers were intercepted while trying to gain access into Dalori 2 IDP camp in Maiduguri on Sunday night.
While two other female bombers detonated their explosives at the adjoining Dalori Kofa village.
The attacks occurred at about 8 p.m. with thundering sounds from the blasts echoing into the city as Muslims began to retire after observing the day's Ramadan night prayers.
The injured victims have been administered with first aid and transported to hospital for treatment.