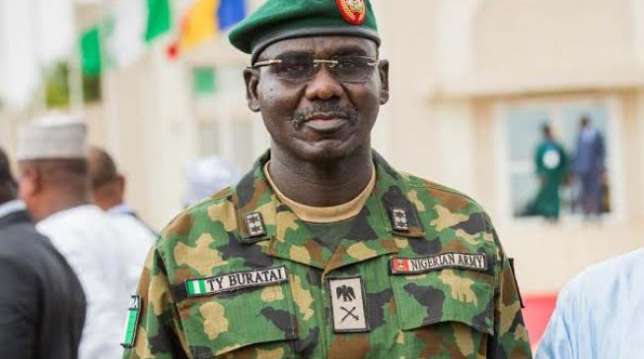 The Chief of Army Staff has disclosed that about 700 Boko Haram fighters in the northeast have surrendered to the Army.

Lieutenant General Yusuf Buratai explained that the insurgents would be screen and profiled by the troops.

The Army Chief applauded the surrender of the insurgents as an indication progress is being made in the war against terrorism in the country.
He said, "a short while ago, I received the good news that about 700 Boko Haram terrorists within the fringes of Sambisa Forest have surrendered.
"Some others are in the process to surrender. This is a clear indication that the Boko Haram war is clearly being won.
"The situation is being awaited; more details will come from the Theatre Command in Maiduguri later in the day.
"I will like to congratulate not only our gallant troops, but indeed the Nigerian Navy and Air Force who are also operating in the North-East.
"I congratulate Nigerians as well because I know what we went through during the Boko Haram insurgency and definitely, it will be a great sigh of relief as these terrorists are finally capitulating."
Buratai's remarks comes on the heels of an art exhibition as part of activities to mark the Nigerian Army Day.