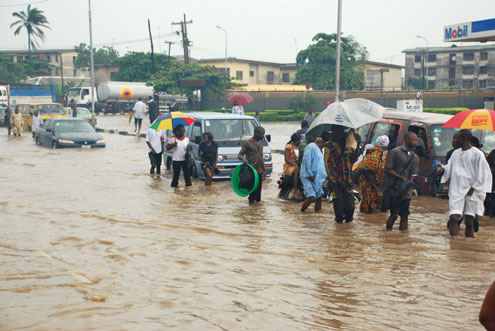 Lagos state commissioner for the Environment, Babatunde Adejare has again warned residents to desistfrom dumping refuse in canals and gutters.
The commissioner says Saturday's flooding has again reinforced the need for residents to observe safe and hygienic conduct in order to reduce the effect of the flooding being recorded in some areas.
Adejare was in Yaba, Ikoyi, Victoria Island and Lekki for inspections on Sunday.