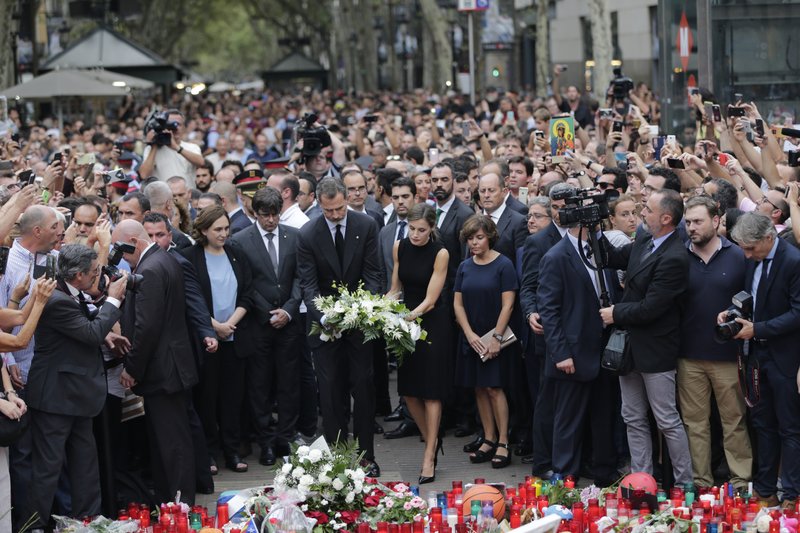 Barcelona Van Attack: Religious groups held ceremony in memory of victims
An interfaith ceremony has been held at the Maritime Museum of Barcelona in memory of the victims of the van attack that killed 13 people last week.
Two others were killed during the van driver's getaway and in a separate attack further down the coast.
Representatives of Jewish, Muslim, Atheist tradition, Orthodox Christian and Catholic communities, attended the ceremony.
They approached the stage holding a single flower in order to make a big bouquet which they then carried out of the museum and to the flower memorial at Las Ramblas boulevard where the attack took place.