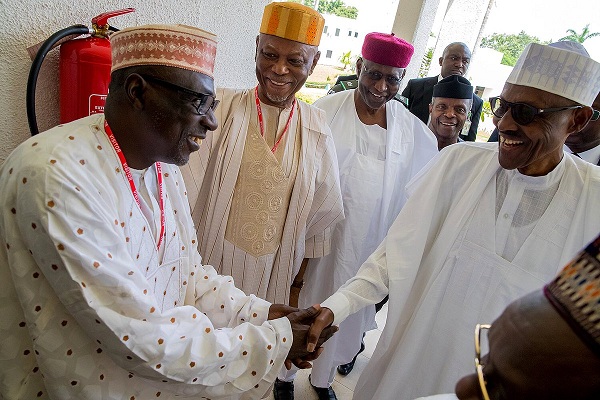 President Muhammadu Buhari discussed socio-political issues in Nigeria, especially hate speech and national security, when he met with leaders of the All Progressives Congress and the Peoples Democratic Party.
Vice President Yemi Osinbajo, the chairmen of the APC and PDP, and other high ranking officials of both parties were at the meeting held in the Presidential Villa.
The president described the talks as a sign of Nigeria's unity, and said opposition shouldn't be hostile but vibrant and responsible.
He also met with governors of both political parties.