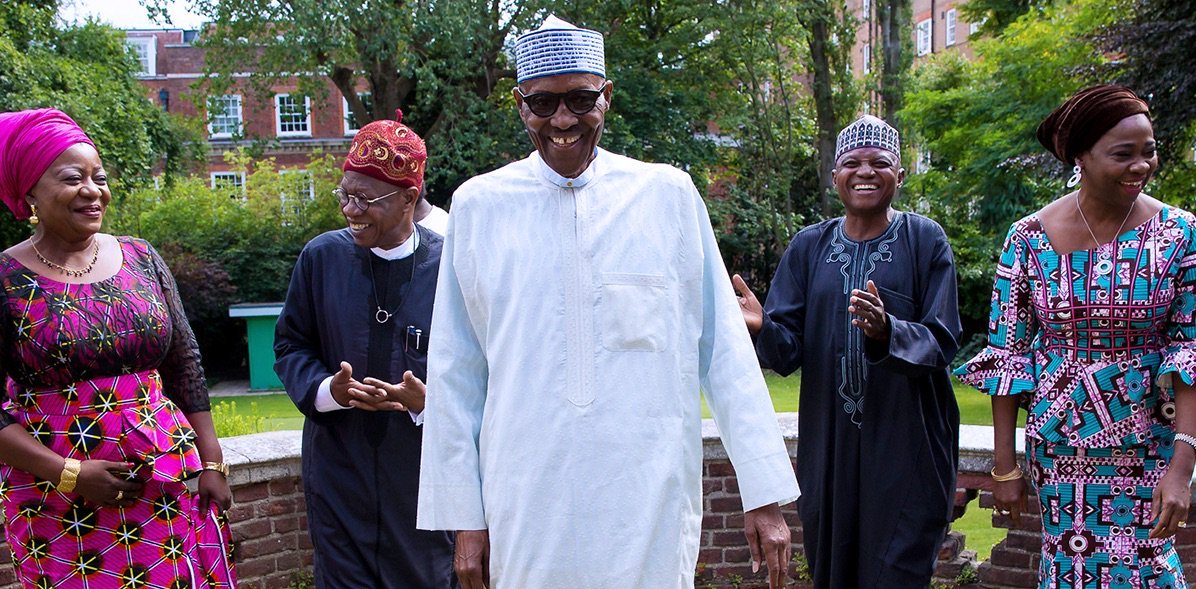 A group has taken to the streets to express their support for President Muhammadu Buhari, and voice their opposition to calls by another group of protesters for the President to resume or resign.
They accuse those opposed to the President as being sponsored by the Opposition
Tai Amodu reports that the group had spilled unto the streets, causing a traffic logjam and a
stir with shouts of "Sai Baba" renting the air. The group declared its support for President Muhammadu Buhari, also expressed its opposition to those who have called for his resignation on
grounds that he has overstayed his medical leave
The group believes those calling for President Buhari's removal have not acquainted themselves with the laws of the land and they insist the President has so far broken no laws.
They insist that those calling for President Buhari's removal were sponsored by the opposition and don not speak the minds of the common man.
A carnival of sorts unfolded at the Unity Fountain as the crowd of pro- Buhari supporters, slowly trooped in from the streets of the Federal Capital city to this final rallying point.
The recent visit of the Presidential Media Team to President Buhari in London serves as further ample evidence to this group that the President is healthy and will return home when he has been given the all clear by his doctors.