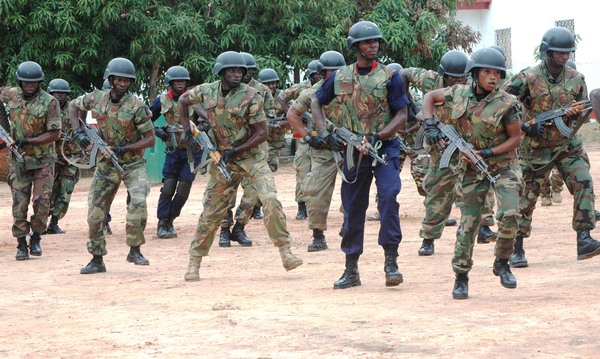 The Commandant-General of the Nigeria Security and Civil Defence Corps (NSCDC), Abdullahi Muhammadu says the agency is currently working with the Nigerian army to tackle insurgency in Borno state.
Muhammadu spoke at the official inauguration of building projects executed by the Ondo state command of the NSCDC.
Muhammadu, represented by the Deputy Commandant of NSCDC, Hillary Madu, charged officers and men of the corps to remain steadfast and committed to duty.
He added that the corps would continue to synergise with sister security agencies to ensure a crime-free society.
Earlier in his speech, the state commandant of NSCDC, Fasiu Ayinla said the projects were executed to enhance better performance by officers.
Other heads of security agencies delivered goodwill messages at the event and promised to work together to protect the citizenry.
The commandant General later led other dignitaries present, including the Secretary to the state Government, Ifedayo Abegunde to inaugurate some of the projects.
Nigeria Security and Civil Defence Corps (NSCDC) is a federal paramilitary agency, saddled with responsibility of protecting critical national assets.