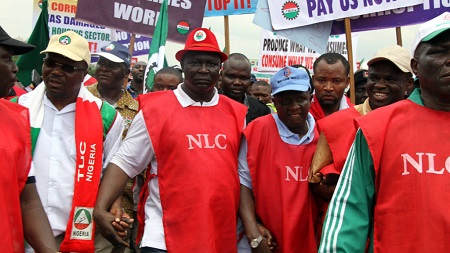 A Conference of the National Labour congress convened to discuss the restructuring of Nigeria, turned into a rowdy session.
The fracas followed a comment made by former governor of Edo State, Adams Oshiomhole in his presentation.
According to the former governor those calling for restructuring are Nigerians who lost out in the 2015 general elections.
Speakers at the Colloquium agreed that Nigeria's unity is not negotiable despite recent agitations for restructuring of the country.
The Sultan of Sokoto on his part, advised the Federal Government to revisit the issues of revenue allocation and federal character to allow for true federalism.