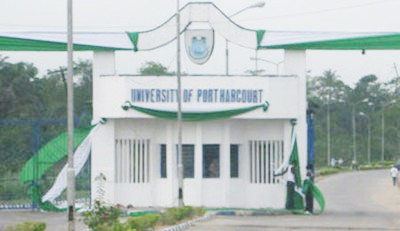 The University of Port Harcourt says poor funding of public universities ,is a deliberate attempt by the government, to sabotage the public education system.
TVC News correspondent Uche Okoro reports that ASUU in the University of Port Harcourt, UNIPORT has described public universities as endangered species in the country's education system.
Concerned about scarcity of funds to run many of these tertiary institutions, ASUU says successive governments have only paid lip service to improving the quality of education in the country.
The union alleges that cabals connected to government are deliberately starving public universities of funds in order to pave way for private institutions to thrive.
For the striking lecturers, adequate funding of public universities is non negotiable so as to guarantee quality education for millions of Nigerians who cannot afford to send their children to universities outside the country.
Meanwhile the Rivers State University has also joined the list of institutions that have so far been affected by the ASUU strike.
Members of the association announced the commencement of the industrial action after their congress meeting that held within the school's campus in Port Harcourt.