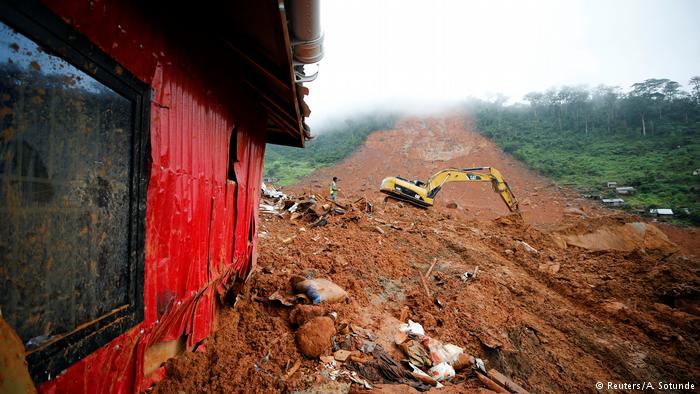 Sierra Leone mudslide: Rescuers say chances of finding survivors slim
Rescue operations are winding down at the site of the deadly mudslide in Freetown, with little hope of finding survivors.
Excavators are still at work clearing debris but rescue efforts have given way to a more somber recovery operation as the chances of finding anyone alive looks very slim.
Authorities say about 600 people still remain missing, admitting that a majority of them may never be found.