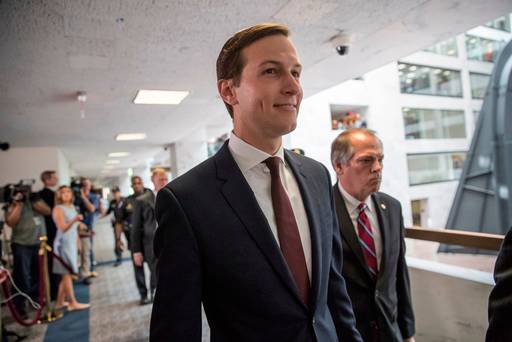 Top officials snub Kushner after military aid cut
Egypt has protested against a U.S. decision to withhold some military aid as a delegation including presidential adviser Jared Kushner arrived Cairo for meetings on the Middle East peace process.
The U.S. delegation had been scheduled to meet Egyptian Foreign Minister Sameh Shoukry on Wednesday, but the meeting was dropped.
On Tuesday Washington denied Egypt $96m in aid and delayed $195m in military funding because of concerns over Cairo's human rights record.
The decision came as a surprise after President Donald Trump pledged strong ties with the key US ally after they had deteriorated under Barack Obama.
Obama had given Sisi the cold shoulder over rights issues, temporarily suspending military aid to Egypt after the July 2013 overthrow of Islamist president Mohamed Morsi and a bloody crackdown on Morsi's supporters that followed.